HirePOS Subscription Invoice History
Administrator
This article assumes that you have administrator privileges
Subscription invoices are emailed each month, unless you are on an auto-payment plan, in which case we avoid emailing you these invoices as you might end up paying on them twice! In any case you can always view your most recent invoices via the HirePOS v5 app itself.
Viewing HirePOS Subscription Invoice History in App
Click your User Icon in the top right corner of HirePOS (it is a picture of a person with initials next to it)
Click the Subscription button.
You will be able to see a list of previous invoices, and be given the option to preview them, or use the Get Copy button to access a page where you can view, download, or pay the invoice in question.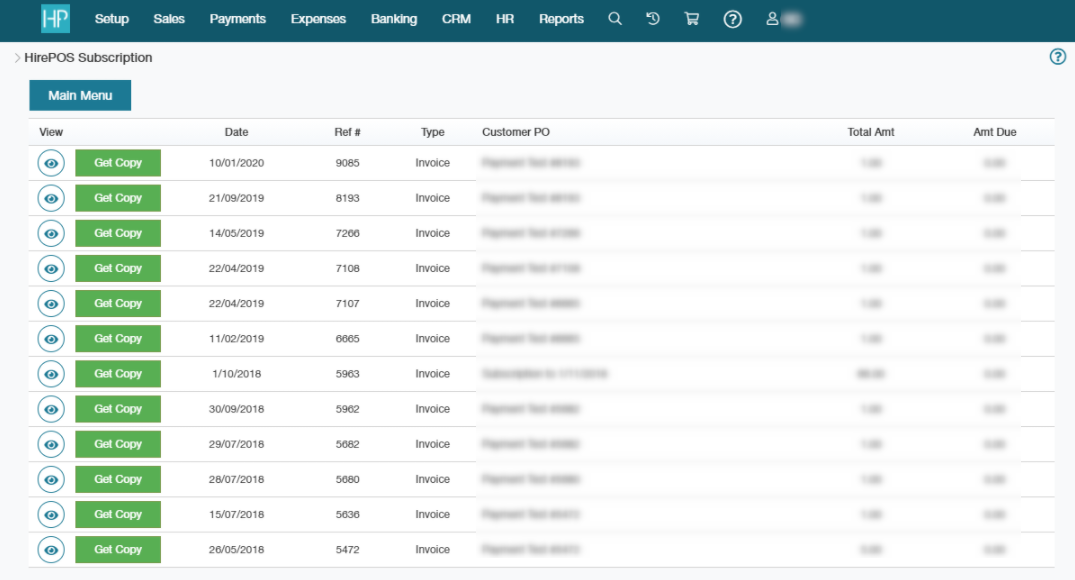 ---
---