Where are the serial numbers and group codes? - Setup > Items - Update Nov 2020
Following an update to the Setup > Items page at the beginning of november (one step in a greater process of modernising the HirePOS interface with a fresh, new, and intuitive look) some customers have been having trouble locating their serial number field in Item Setup.
To help keep the overall interface cleaner and simpler for users who do not use serial tracking, this option is now hidden by default, and is available by simply clicking the " + Code" button highlighted below.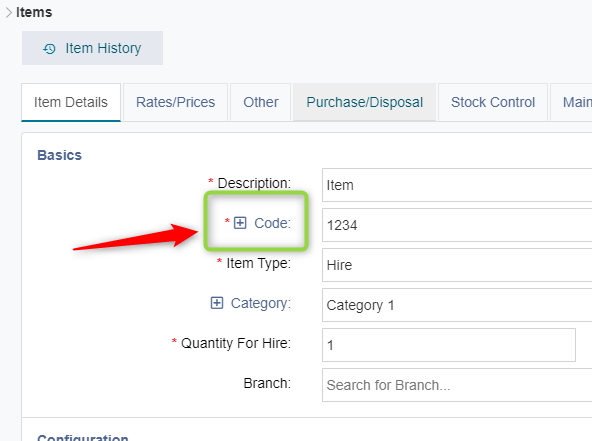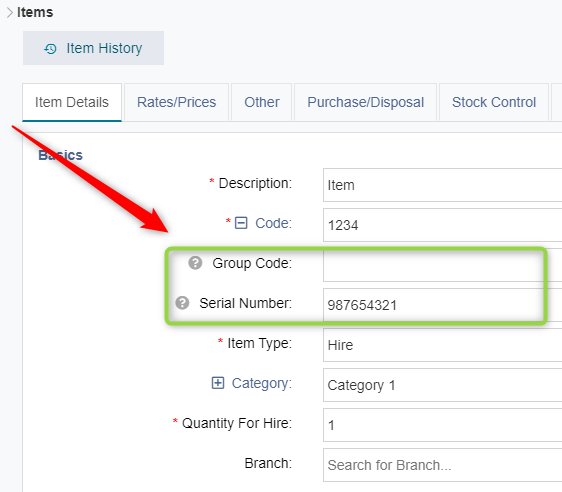 ---
---