Invoice History and User Timeline
There are a couple of methods for viewing the history of user's actions on sales records.
Invoice History
You can access this by opening any invoice, and clicking the Show History button located at the bottom left. This will show when the invoice was created, modified, sent, signed and so on, and by whom.
You can click on any entry that is highlighted blue to show a basic snapshot of the invoice at the time before the changes were made.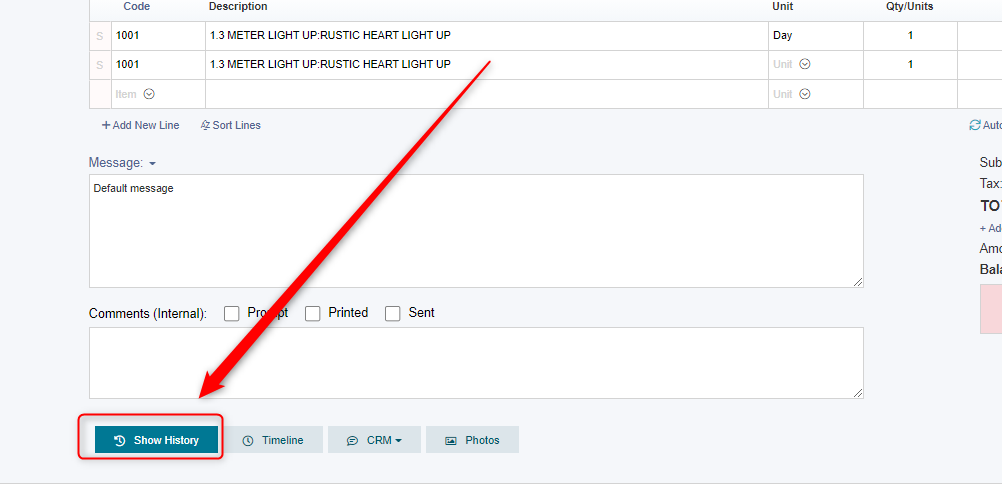 User Timeline
You can access this by going to Setup > Preferences > Users, then clicking on the Timeline clock icon located to the far right on the users list.
---
---