Recent Logins & User History
You can access both of these via Setup > Preferences > Users
User History
To the right of your users, you'll see a Timeline icon, if you click this, you can view all of the previous actions a user has taken against sales records.

This can be useful if a mistake has been made, and you need to view what the record looked like before the change, or which user made the change.
You can also use this screen to view Deleted records and what was on a Sales record before it was deleted.
It's also possible to view the history on a per invoice basis! when you have a sales record open, you just need to click the Show History button at the bottom-left of the screen.
Recent logins
For security purposes, it's possible as an admin user to view recent login history for your database, including the IP Address of the attempted login, and any failed attempts.
You can do this, by clicking the Recent Logins tab above your users.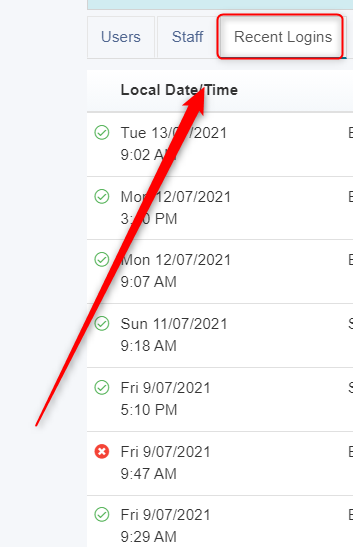 ---
---