Invoices and Payments with HirePOS and Xero/MYOB
Following are some example flowcharts showing the most common processes for managing invoices and payments with HirePOS and an external accounting suite.
Important Note
Invoices can only be sent from HirePOS to Xero/MYOB once. Any edits to an exported invoice in HirePOS will need to be mimiced in your accouning suite manually. This is one of the prime reasons we recommend against exporting on-hire or otherwise volatile invoices before they are finalised.
Account Customers (Payment at End of Month/End of Hire)
Bank Transfers marked off with Xero/MYOB during Bank Rec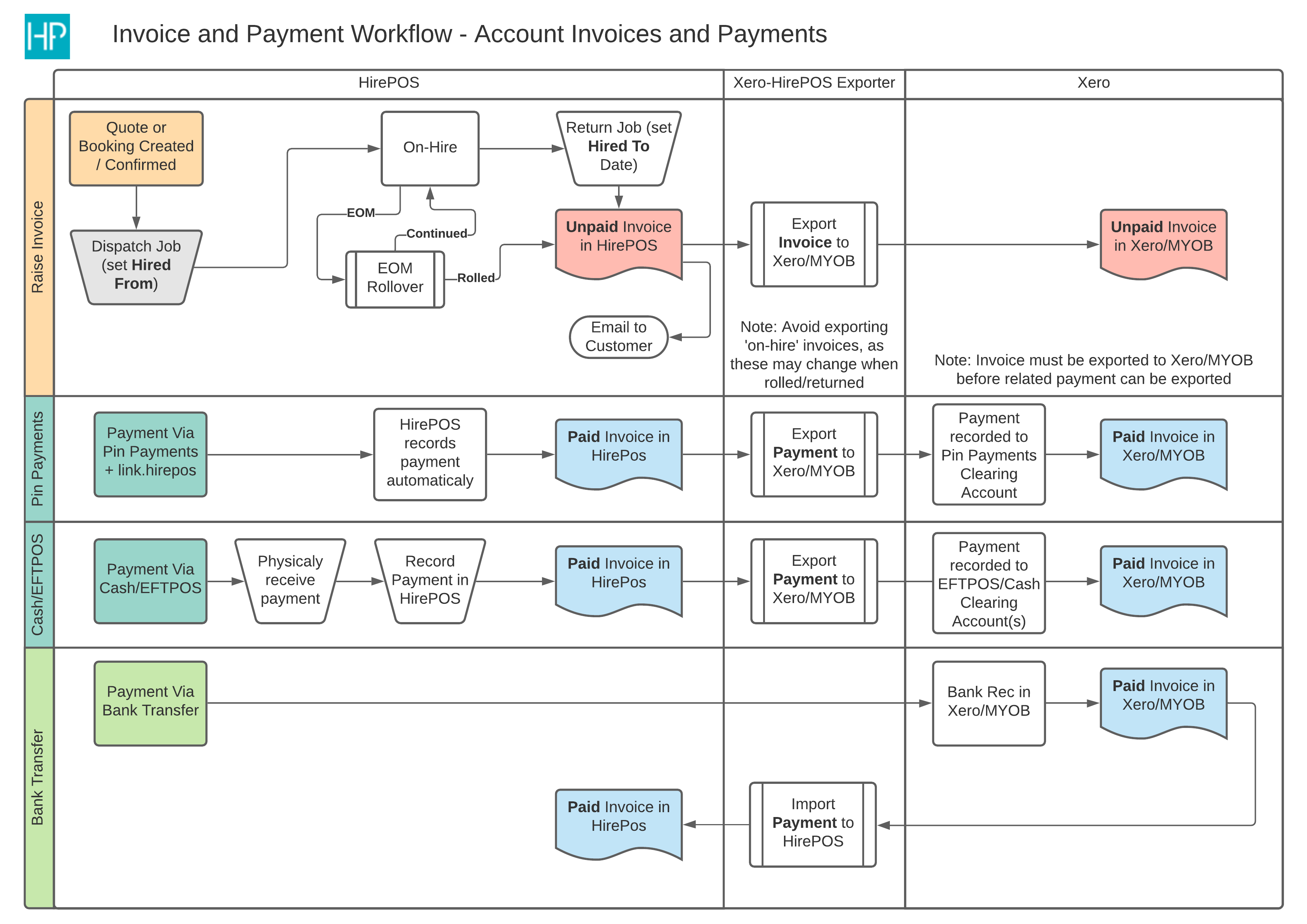 Bank Transfers marked off in HirePOS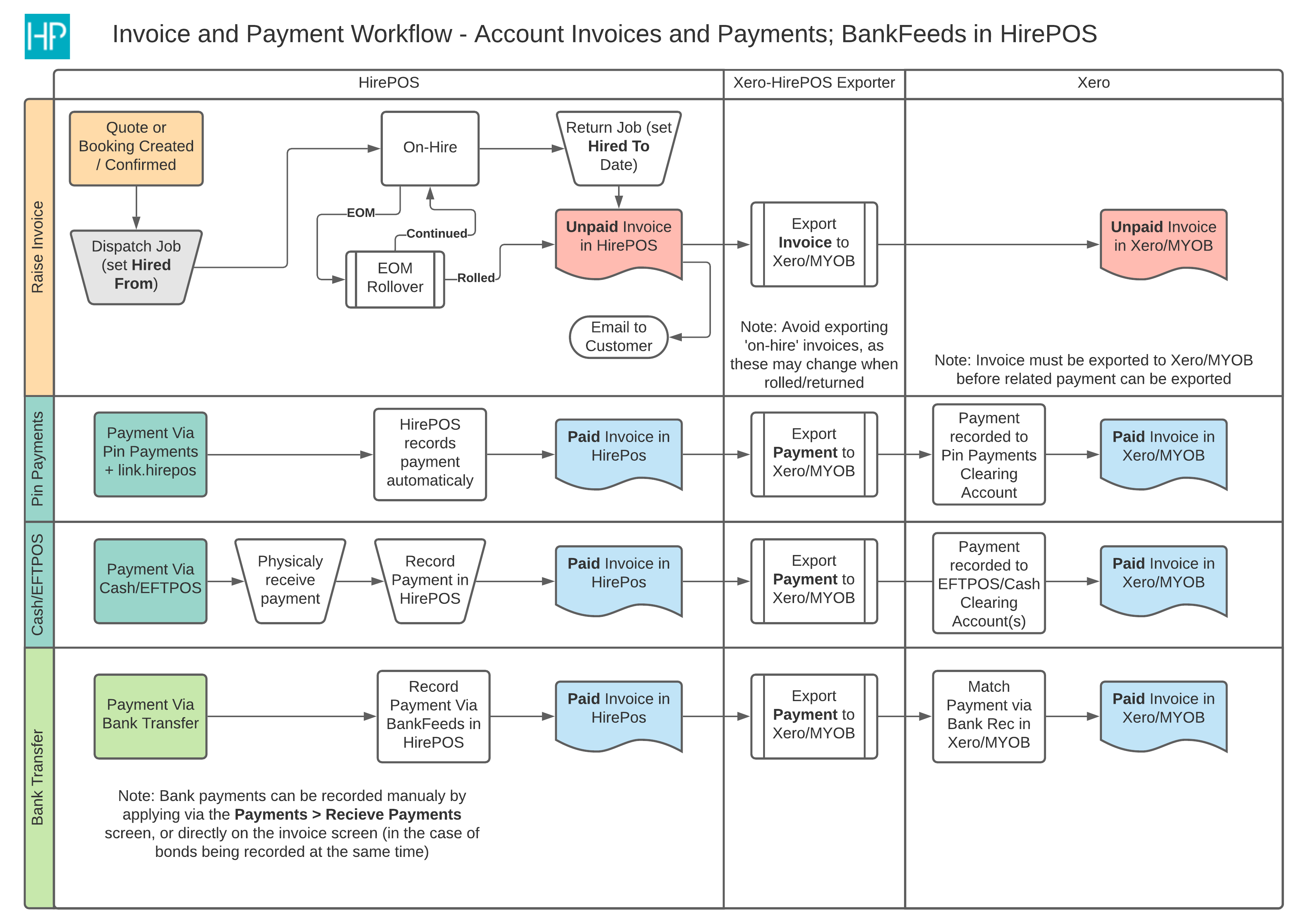 Cash Customers (Payment in Advance)
Bank Transfers marked off with Xero/MYOB during Bank Rec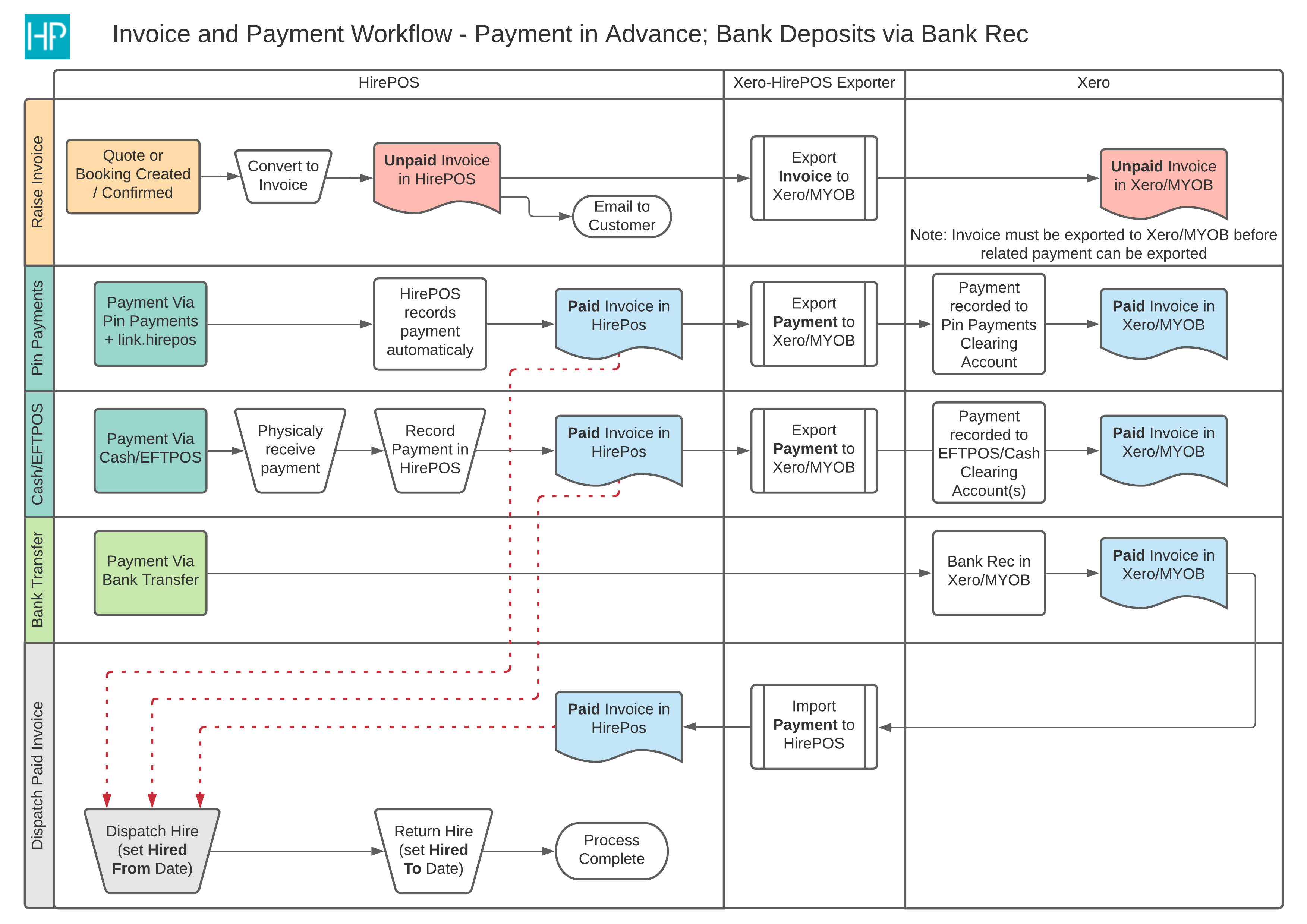 Bank Transfers marked off in HirePOS
---
---