Desktop/Tablet Invoice Screen Layout
The Sales Record Screen (Quote/Booking/Invoice) in HirePOS has 2 'views' or layouts that you can choose from.
Changing the layout will only affect your user account. Other users of your HirePOS database will be unaffected by your preference in this area.
Changing your Sales Record Screen Layout
To change the layout you see the sales record screen in, navigate to Sales/Hire > Customer Overview and select the Cog button just below the new customer button. (These are your Sales/Hire preferences).

In the popup, you can chose between the older Tablet layout, or the newer Desktop layout. Both contain all the same functionality.
Desktop Layout
This is the newer of the two layouts, and is more compact than the tablet layout. It is geared to wards power users who are frequently in and out of invoices. It features a floating footer bar for no-scroll access to the save, email, preview and payment buttons.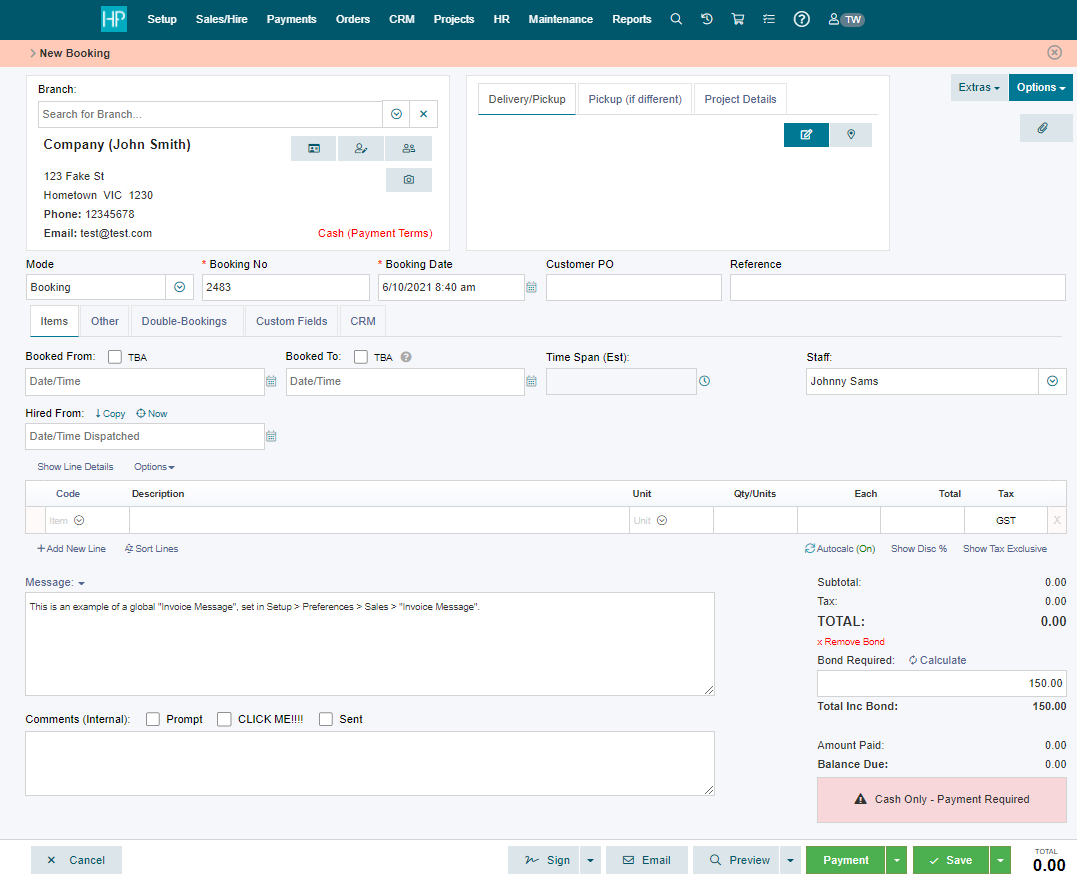 Tablet Layout
This is the older, or 'classic' layout for HirePOS v5. This layout is more spread out and linear. It is easier to use on a tablet than the newer desktop layout.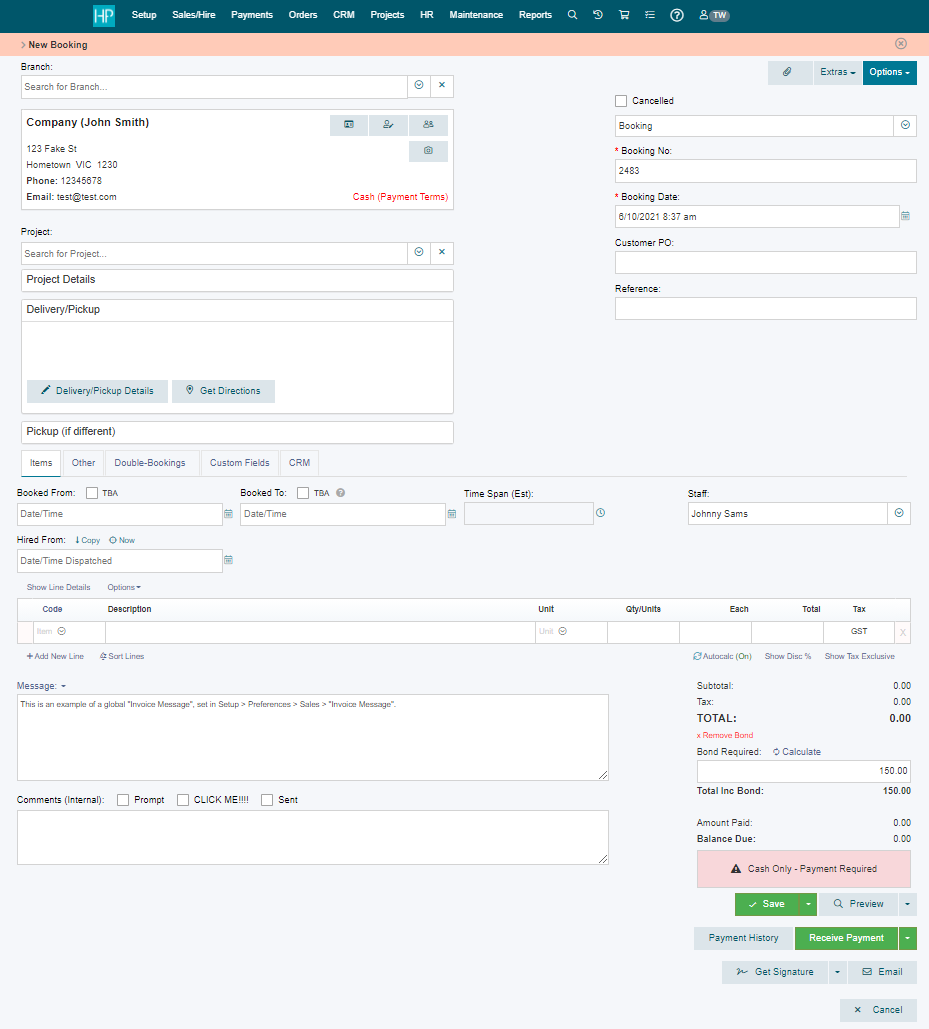 ---
---